bulletbakas: Ain't no friendship like a friendship where you're either confused as siblings or gay lovers Alexa Rae. My worst nightmare!
o-k-compooper: souschen: i think instead of the woman taking her husband's name when they get married or doing the hyphenated thing couples should just smash their last names together so like if a Smith married a Grabowski you could be Smabowski or Grabith or Grasmithski and then as the generations go on the names just get more and more ridiculous why aren't we doing this
ifyoucarryonthisway: i feel like mr. brightside is one of those songs you're gonna hear on the radio in the car 20 years from now after not hearing it in forever and your gonna just start sobbing BUT ITS JUST THE PRICE I PAY DESTINY IS CALLING M E and your kids are gonna be like is she okay
I'm feeling a little nostalgic.
While cleaning my room (which never happens) I came across all of my pictures from college and it made me miss it and think about all of the memories that I had. So I'm going to share my top 5 favorites (in no particular order). Just because. 1. Alexa's 21st birthday. We all came over to the room and gave her gifts, played Wii karaoke, and watched movies (Toy Story 3 and I forgot the...
Things that'll ruin school pictures. →
I hated when zombies attacked me during my school pictures.
the trent holbert band: For this reason God... →
thetrentholbertband: The Apostle Paul was confronting a post-modern culture that was swimming laps in a pool of degradation. Their appetite for sexual sin and perversion was at its height. The Roman bath houses were nothing short of communal orgies. Pedophilia, homosexuality, beastiality, adultery, and all matters of… Couldn't have said it better.
Daddy: Christin, come with me to puck up my truck.
Me: awww daddy I already took my pants off for the day.
Daddy: well just put your pants back on.
Me: where are we going? Will I need to wear pants or am I just staying in the car? If I am just staying in the car I can just drive without pants.
Daddy: put your pants on, I ain't riding with a pantless girl.
Why must everything require pants these days?
Lazy Sunday
Woke up at 12. Ate breakfast. Went to lay on the couch. Took a nap from 2-5. Showered. Went to Epoch. Ate supper. Went to lay on the couch again. Sleep. Days off from the barrel are fantastic.
I hate it when....
People ask me so have you been working much lately? And I'm like yeah, I'm working an average 45 hours a week, not getting paid enough for what I'm doing, and my boss is everything I don't like in a person rolled up in one big ball of hair gel and sweat.
Normal Wednesday
-get up at 3:20 a.m and not go back to sleep? Check. -go to work at 5:45? Check. -eat 2 delicious orange cuties for breakfast? Check. -see the man who's car I hit 4 months ago and still this day haven't talked about it? Check. -hear a story about a coworker's 19 year old sob getting beat up by his girlfriend and then said coworker claimed to go beat this girl up? Check. -hear a...
Mary with a skirt at work: (while looking at our jewled collectible animals) Christina do you collect anything?
Me: men's souls
Mary: well you have sarcasm down to a science don't ya? I might have to take lessons.
Me: who says I'm being sarcastic?
alexaaves asked: If he makes that reference he shall not pass!
While watch the new Twilight movie in the end...
Father: I would have like to see him turn into a wolf just then and rip Edgar's head clean off, that'll teach them to half breed babies.
Manager: why are you walking funny?
Me: its my swag bc my feet hurt for working a 11 hour day
Manager: you're too funny
Me: Gurr I know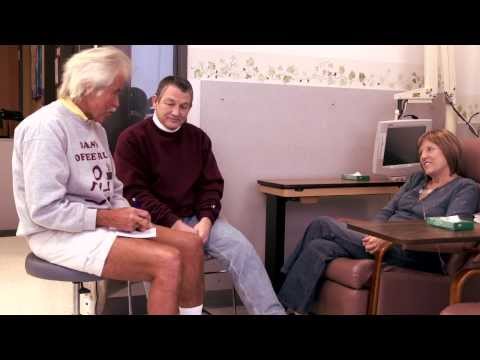 Sometimes I do like my job.... if only for some of...
Today at work I was talking to a little old lady, who is the sweetest woman you will ever meet. She is usually the morning hostess so we get to talk a lot and as most people know, old people are my weakness, so my little heart warms every time she walks in. She has been dating her fiance since 1991 and we have had quite the conversations about him. Me: Ms Linda why don't you go ahead and...
6 Hour Funeral.
I spent my whole day at a funeral, didn't expect that, but it was well worth it. My great-grandfather had 11 brothers and sisters, 12 in total, so today was spent learning more about the family tree, who married who, how many kids each person had, etc. (If you ever have a couple of hours I could tell you stories and stories about each one in the war, their kids and how they were effected...
Goals in life.
I have a list of goals that I have been adding to for the past couple of years, more like a bucket list if you will. One of those that I just added today is never get a tattoo that is worthy of ugliesttattoos.com. More to come in the next couple of weeks.
1:20? What is this?
It is approximately 1:19 and I am still up, this has not happened since before I had the job at Cracker Barrel. I kinda like it, although I can tell I'm going to regret this in the morning. I had an ok day today, horribly slow and exhausting day at work (what else is new?) Had an excellent talk that put things in perspective and then watched a mediocre (at best) movie. But aren't all...